Products
The name:
Super brightness LED Direct lighting

View Enlarge Image

Description:
Features:
1. Wide Beam angle: 90-110 degree
2) Energy efficient, major reduction in power costs
3) Low heat, high brightness, works well under harsh conditions
4) Full range of colors: Red, Yellow, Blue, Green, White
5) Solid-State, and High Shock/Vibration Resistant
Specification:
1. Power 0.3W
2. LED Type 8mm exposure hole light. Adopt taiwan 14mil LED chip encapsulation
3. Input voltage/Current DC5V/60 mA
4. Size: diameter 12mm
5. Length Of Connection Line 100MM regular, and that could also be customer-made.
6. every 50 pcs per a chain, each one could be single out
7. Lighting Angle 120°
8. Working Temperature -25°C-+60°C
Installation of LED pixel light:
1.Materials choice: aluminium,iron,stainless steel,Acrylic,aluminimu plastic etc.
2.The thickness of the material can be choosen freely which depand on the scope from 0.8mm-40mm of the letterform.
3.The way of the hole:laser cutting,water cutting,plasma cutting,hydraulic pressure and punch etc.
4.The standard diameter of the hole:12mm. and the distance between every 2 hole is 30mm(center to center)
5.Each strand has 50 corns,reasonable design and easy to assembly,finally connect the lead wire on DC5V directly.
6.Bi-directional up loading and down loading which easy to solve the difficulties of the device maintenance
Dimension Diagramm: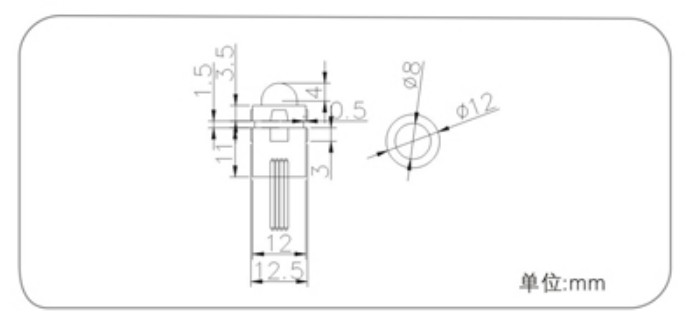 Installation Guide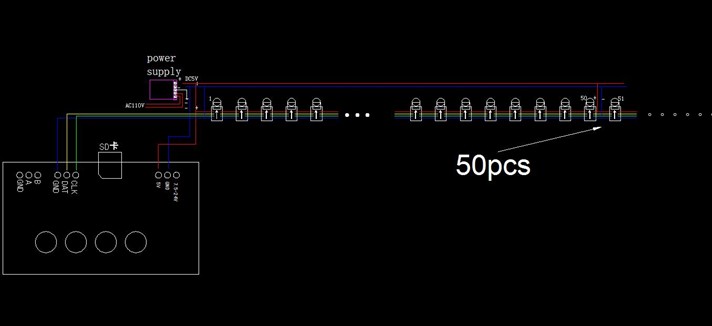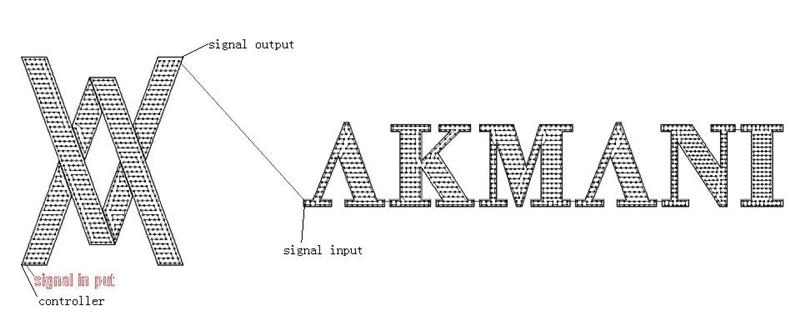 Project:
http://www.youtube.com/watch?v=sskpKaCIG9I
Next Product:none
Product List
Contact Us
SingSunLED Co., Ltd.
Add:
2F, No. 5 of Xinggong 2nd Road, Hongxing Village, Gongming Street, Guangming New District, Shenzhen, China
Tel:
+86-755-28089078
Tel/WhatsApp No.:
+86-13510660387
Fax:
+86-755-27189057
E-mail:
info@singsunled.com